COVID-19 Information
COVID-19 Vaccination Information and Resources
DISCLAIMER
Blair County provides the information below to the community as possible resources that may potentially benefit residents of Blair County. Blair County does not make any representation regarding eligibility of these resources by members of the public nor can Blair County endorse these particular resources specifically or in relation to other resources that may not be included.
You will be leaving the Blair County website if you click on the links below.
FOR VACCINATION LOCATIONS CLOSEST TO YOU,
TEXT YOUR ZIP CODE TO: 438829
Current Vaccination Location Information for Blair County and Surrounding Areas
U.S. DEPT. OF HEALTH AND HUMAN SERVICES
WE CAN
DO THIS
CAMPAIGN:
COVID Vaccination Facts
How do COVID-19 vaccines work? COVID-19 vaccines teach our bodies to fight the virus that causes COVID-19 without us having to get the illness. Learn more: CDC How COVID-19 Vaccines Work
The COVID-19 vaccines in use or in testing in the United States cannot give you COVID-19 because they do not use the live virus that causes COVID-19. You may have side effects like a sore arm or fever after you get a vaccine. This is normal and a sign that your immune system is learning how to recognize and fight the COVID-19 virus. Get the facts: CDC COVID-19 Vaccine Facts
Current Vaccination Location Information for Blair County and Surrounding Areas
COVID-19 Update, Stressing Safety and Efficacy of Vaccine
For more information on the Coronavirus (COVID-19) please check out the following links and information:
Important: The American Red Cross is facing a severe blood shortage. They are in need of healthy individuals to donate. If interested please Click Here to be directed to the American Red Cross for more information and to make an appointment to donate blood.
Please review This PEMA Document when considering when you should call 911 in regard to COVID-19
For directions on how to make and use a DIY Cloth Face Covering: Click Here or Printer Friendly Version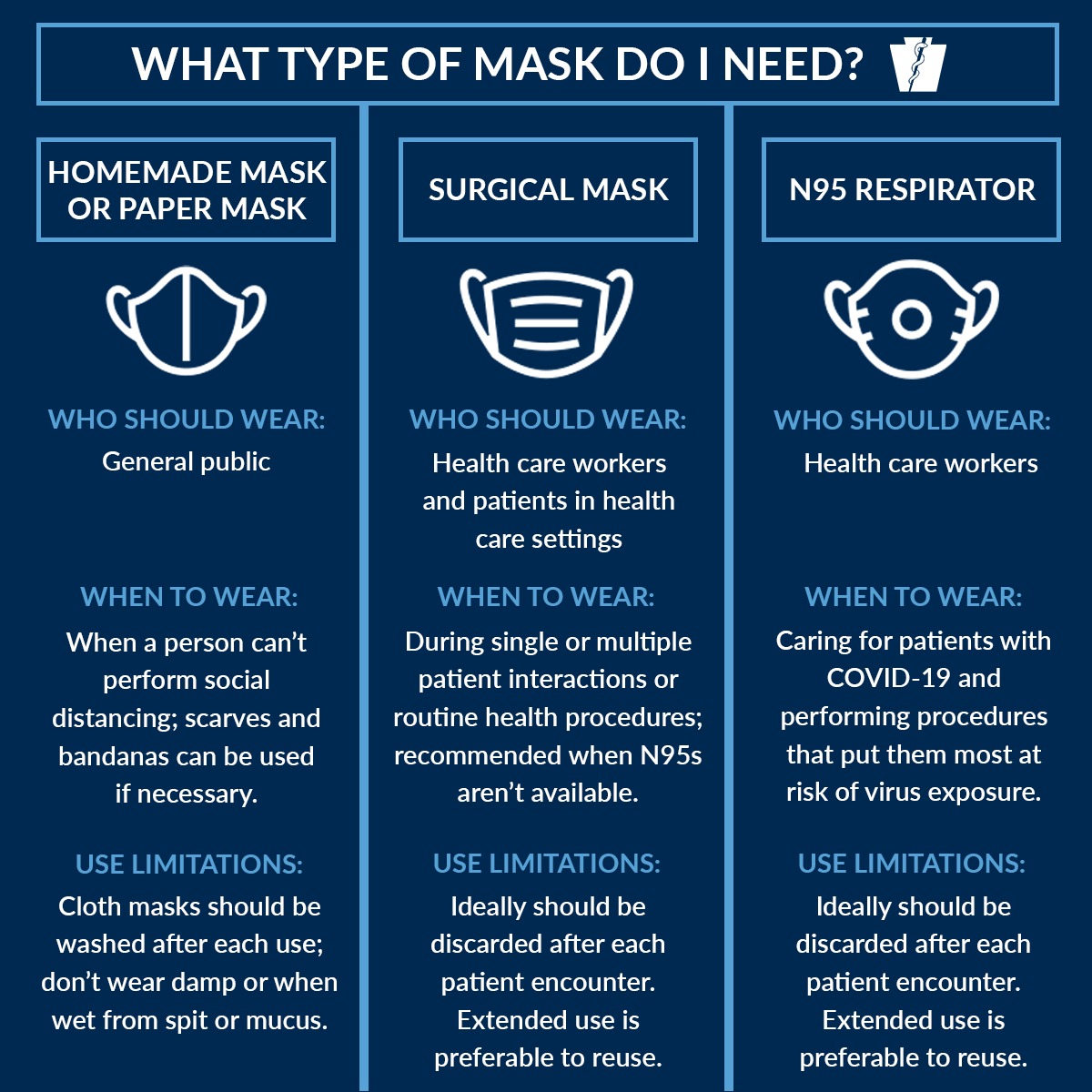 For the most update information on COVID-19 in Pennsylvania: Click Here
PA Department of Health current COVID-19 Information: Click Here
Blair County Social Services COVID-19 Information Page: Click Here
Wolf Administration March 16, 2020 Press Releases: Click Here
Wolf Administration March 16, 2020 Mitigation Efforts: Click Here
Additional COVID-19 Resources and Information
The County of Blair has made every effort to provide authoritative resources in one spot for your convenience. However as this is a rapidly evolving situation there could be a delay in the most current information being placed on this page. The County of Blair is not responsible for the content provided on these links, the linked sites are provided as a resource, and are not meant to show or endorse any particular resource over another.
Contact
BLAIR COUNTY DEPARTMENT OF EMERGENCY SERVICES
911 & EMERGENCY MANAGEMENT
615 4th St.
Altoona, PA 16602
Phone: 814-940-5900
Fax: 814-940-5907
Emergency: Dial 911
Non-Emergency: 814-940-5910
After-Hours: 814-940-5910